About Us
SP Designs Is An Interior
Design Studio
SP interior is a professionally managed, vibrant team of architects and home interior designers that have made its way through rigorous 10 years of design, excellence and perfection that beholds an interesting story of its birth. Sundar Wayal strikes a perfect balance in every creation.
Why choose us
Our Speciality
What we Do
Why choose us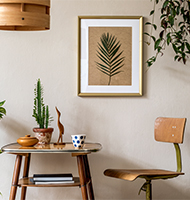 The term SP interior too comes from a very deep thought which reflects their thought process and design styles. Being total non-conformists, we are constantly evolving & re-inventing stylistic concepts for all our projects.
Our Speciality
What we Do
Services We Do
SP Designs Provide a Wide
Range Of Services
What People Say
Words Of Our Clients
After Before
Let's Have A Look At What Creativity Is!
Our Best Projects
Our Featured Projects
About Interior
Strategy - Led Interior Design
We work to ensure people's comfort at their home, and to provide the best and the fastest help at fair prices. We stand for quality, safety and cred
99.9% Customer Satisfaction  based on 750+ reviews and 20,000 Objective Resource
Notice
: Trying to access array offset on value of type null in
/home/u788275934/domains/spdesigns.in/public_html/wp-content/plugins/elementor/includes/base/controls-stack.php
on line
1403
Notice
: Trying to access array offset on value of type null in
/home/u788275934/domains/spdesigns.in/public_html/wp-content/plugins/elementor/includes/base/controls-stack.php
on line
1405
Recent Articles
Read Our Latest Articles